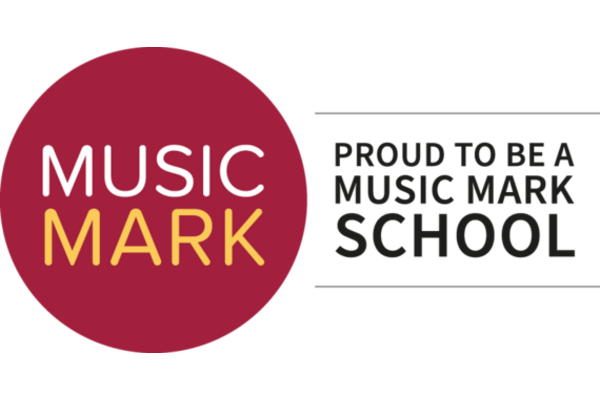 YEAR 1 YEAR 2 YEAR 3 YEAR 4 YEAR 5 YEAR
At St Gregory's we believe that every child should have the opportunity to express themselves musically throughout their time here. We provide many opportunities for pupils to engage in a range of high quality, live music experiences and aim to inspire many musicians of the future!
We are a proud Artsmark Silver School and are continuing our journey towards the Gold and Platinum Mark. The Artsmark council made these comments on our Music curriculum when awarding us the Silver Mark:
Music is clearly a strength at St Gregory's and your partnerships with music professionals and organisations such as The Liverpool Philharmonic Orchestra is benefitting both pupils and staff.
We believe we have a strong music offer for all pupils at St Gregory's and are already implementing many of the recommendations from the recent Government national plan "The power of music to change lives". We fully engage in the 3 areas of music as identified in the plan:
Chetham's School of Music:
We have an important link with Chetham's School of Music and engage fully with their outreach programme. We have welcomed them here to perform live for our pupils and have some strong links with past pupils of St Gregory's who now attend Chetham's. This outreach programme offers termly interactive learning projects and valuable professional development for our staff. All pupils at St Gregory's have the opportunity to engage with these projects and they are included in our remote learning offer for music.
Find out more about their outreach programme here: https://outreach.chethams.com/
Liverpool Philharmonic Orchestra:
At St Gregory's we work with the Liverpool Philharmonic to deliver high quality, bespoke units of learning linked to a final celebratory performance at the Philharmonic Hall as part of their school's concerts. Our teaching staff also get access to specialist training from the Philharmonic. One KS1 and one KS2 class get to take part in this amazing opportunity every year and funding for this is subsidised by the school.
Chorley Music Hub and Lancashire Music Service:
We have an important link with Chorley Music Hub and have welcomed their staff here on many times to perform for our pupils. We support them by providing opportunities for them to promote 'at risk' instruments. They support us with composition workshops to our KS2 pupils and support our gifted and talented musicians with access to ensembles at the Chorley Music Centre Hub. Our school signing choir has also performed with them at their Christmas concerts. Our Music subject leader works with the head of the music service to complete yearly reviews of Music provision in school and offers support and a critical eye to ensure we are always improving our offer to our pupils!
Wider Opportunities:
We believe that every child should have the opportunity to learn to play an instrument and read music. That is why we are committed to the 'Wider Opportunities' project with one year group in Key Stage 2. This is a whole class project, which gives all primary children the chance to play an instrument as an integral part of National Curriculum music lessons. We are currently offering Woodwind instruments in our programme so that pupils who show talent and/or are interested can take up small group tuition the following year.
Extra-Curricular Music:
At St Gregory's, we have dedicated staff that are passionate about providing many opportunities for pupils to grow musically.
We provide a school band for those pupils who are identified as Greater Depth on their instrument. This band performs regularly at Religious Services in school and at church. We also perform in assemblies and concerts for parents and the wider school community.
There are after school/ lunch time clubs in Recorder, Guitar, Choir, Music and Movement (EYFS) Signing Choir and Choir. We find meaningful, relevant performance opportunities for our groups:
Signing Choir have performed at Integrate Preston for adults who sign and we have also welcomed Integrate Preston to school for a concert and coffee morning! In addition, at Christmas and Summer we hold a Musical Celebration for all of our groups to perform to the whole school community and their parents.
Our Choir have also taken part in the Blackburn Cathedral Outreach Concerts for several consecutive years. We are now working with Lancashire Music Service for 'The Big Sing' concerts at Chorley Town Hall.
We also support our families who want to access the after school groups at Chorley Music Hub by providing information and links to the Music Service. If you would like to find out more information about this service please visit their website: https://www.lancashiremusichub.co.uk/site/make-music/chorley-music-centre/
Instrumental tuition:
We are proud to offer small group tuition to any pupils who wish to take up Keyboard, Flute, Clarinet, Saxophone. Pupils are supported with instrument loans. This tuition is offered by Lancashire Music Service and monitored by them and us at school to ensure high quality provision. This tuition is also part of our remote learning offer for music.
Curriculum Music and Charanga Scheme of Work:
At St Gregory's we combine the Charanga scheme with our own, bespoke planned units on Music to ensure full curriculum coverage and depth for all. The Charanga Musical School Scheme provides teachers with week-by-week lesson support for each year group in the school.
In line with the curriculum for music and guidance from Ofsted, this scheme provides an integrated, practical, exploratory and child-led approach to musical learning.
The interrelated dimensions of music weave through the units to encourage the development of musical skills as the learning progresses through listening and appraising, differing musical activities (including creating and exploring) and performing.
The staff all take part in regular professional development using this programme. This is delivered by Charanga and the school's Music subject leader.